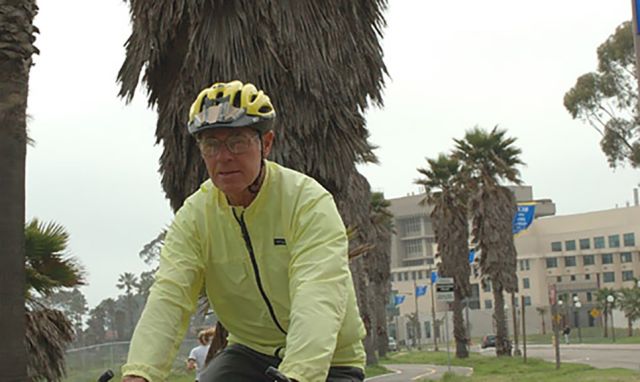 Stan Peale Lecture
Stanton J. Peale (1937-2015)
Stanton J. Peale, professor in the UCSB Physics Department for 47 years, passed away on May 14, 2015 from complications of leukemia. He was 78. Stan is survived by his wife of 55 years, Priscilla, and their two sons Douglas (of San Jose) and Robert (of Florida).
Stan was a kind and brilliant planetary scientist with expertise in dynamics and geophysics. His career spanned over five decades. After earning his PhD at Cornell University in 1965, he took a faculty position at the University of California, Los Angeles, and then at the University of California, Santa Barbara, where he was the first appointment in astrophysics. 
His contributions include the prediction of widespread volcanism on Jupiter's moon Io, the derivation of a general theoretical framework that governs the rotational states of bodies subject to tides, the study of tidal evolution in satellite systems, and the development of an ingenious procedure to determine the size and state of Mercury's core. He was also a pioneer in the study of extrasolar planets, both in terms of their dynamics and their detection by microlensing. Stan's work illustrated the power of physics to probe the interiors of planets. Stan was awarded the Newcomb Cleveland Prize (1979), the James Craig Watson Medal (1982), and the Brouwer Award (1992). He was elected to the National Academy of Sciences in 2009. 
Stan loved his work at UCSB. Even after "retirement", he remained one of the first to arrive at the office every morning, usually by bicycle. He also continued to publish, submitting his last manuscript on May 11, 2015. He was a great resource for students and faculty alike, always actively participating in the daily tea-time discussions.  Stan mentored many students and postdocs who now hold prestigious positions around the world.  He was a wonderful, beloved colleague and will be deeply missed.
Please join us in our effort to endow an annual lecture in his memory. Our goal is to raise at least $60,000 to establish an endowment which will permanently fund an annual Peale Lecture on astrophysics. Support the Peale Lecture Fund by making a donation today. You can do this online at UCSB Physics Giving Online; just choose the Peale Lecture Fund as your specific interest. Checks should be made payable to the UC Foundation and can be delivered to Shilo Tucker in the UCSB Physics Department Office.
4th annual Stanton Peale Memorial Lecture with Jean-Luc Margot - December 2019
Past Lecturers
2016 Peter Goldreich
2017 Gerald Schubert
2018 Robin Canup
2019 Jean Luc Margot
2020 --
2021 Stephen Kane
2023 Katherine de Kleer